I was at Mint the other day, and noticed they have are selling a few items, such as limes, chillies and my favourite Thai curry paste, the wonderfully named "
cock brand
" :D  I love this paste because it is actually a lovely thick paste, full of tang and spice, not an oiled down watery sauce.
Another bonus about this brand is that it doesn't include shrimp paste, and even though this is supposed to be an essential ingredient in the curry pastes, the taste is still just as intense and powerful, and it's suitable to make a vegetarian curry with also!  WIN!  You can taste the fresh herbs and spices that go into this.  It's so intensely lovely!  Quite spicy, so if someone isn't a chilli fan, probably avoid the red, and definitely avoid the green. And add a little extra fish sauce to make up for the lack of shrimp paste. 
This recipe is based on the instructions on the tub.  I have added my own little embellishments, but have tried to keep it as authentic as possible.  
Incidentally, I also found it (along with many, MANY Asian foods and things that i've been searching for) for
half the price
at Asia Supermarket in Gzira, and if you're overseas, any Asian supermarket should have it!
Incidentally, this is another one of those dishes I make for friends, and unfortuantely keep on forgetting to take pics of it until it's been devoured.  Until then, I've stolen a pic off the internet to show you what it looks like: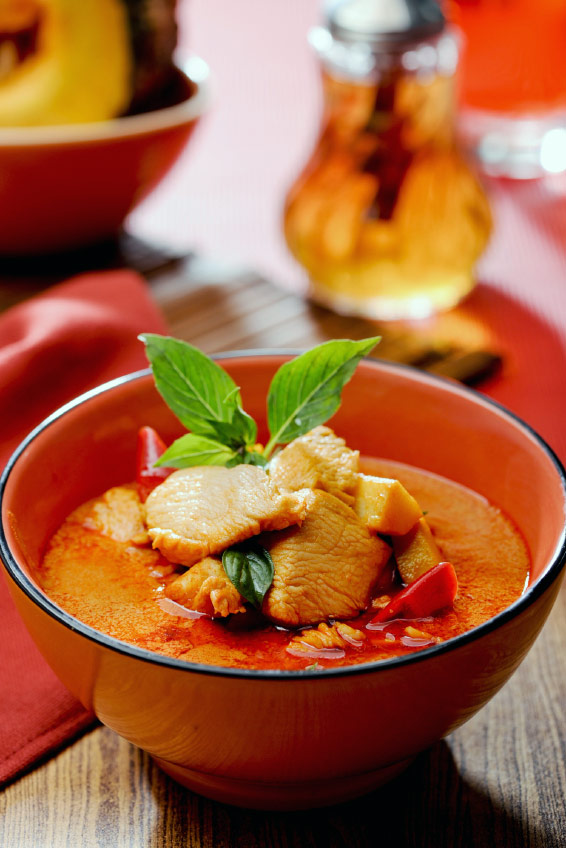 From http://www.templeofthai.com/recipes/red_curry.php (note how the oil sits on top!)